Best Hair Removal Tips for Men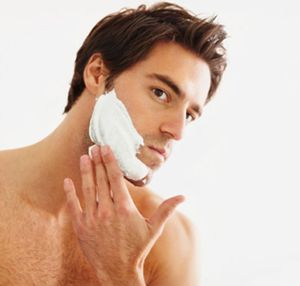 Over the years, hair removal has been predominantly associated with women. Only men who were athletes, swimmers or body builders could trim their hair to a certain extent. However, in the modern world, men are increasingly opting for a hair-free body just like their female counterparts. Here is a list of some of the popular hair removal tips for men:
Trimming
This tip is important especially if you only intend to trim your hair and not eliminate it completely. You can use a pair of scissors known as shears for a long hair. You can also use a smal pair of scissors that is blunt-nosed for specific parts that require a more careful and smooth trimming such as the ears, eyebrows, upper lips ,and the nose.
Shaving
Shaving is the easiest and fastest hair removal technique. It can be done with a myriad of razors ranging from a manual, straight edge and electric ones. Make sure you pre-moisten your skin using warm water. Ensure you use a high quality shaving gel, and shave in the direction of your hair growth. Don't shave against the hair in order to avoid sensitive parts feeling itchy and uncomfortable.
Tweezing
Use tweezers in dislodging or removing ingrown hair on your body. Look for tweezers that have a larger handle which is convenient for your hands. Take care not to trim hair from a mole using tweezers for doing so will cause irritation.
Waxing
Waxes are used on different regions of your body. Going with the growth pattern of your hair, a thin layer of warm wax is usually spread over a specific area. Afterwards, you need to gently press a muslin-kind strip of towel or cloth over the wax by pulling it against the direction of your hair growth. This tip is excellent for semi-permanently removing any unwanted hair. However, you should make sure that you are well trained in waxing, otherwise look for a professionally trained person.
In a nut shell, there are many tips available for men's hair removal. Research well and take your time to figure out which technique suits you well and use it accordingly.
Share this post